Data Science for Public Management
Instructor
Dr. Andrew Heiss
639 TNRB
andrew_heiss@byu.edu
@andrewheiss
Office hours: Sign up here.

E-mail is the best way to get in contact with me—I will respond to all course-related e-mails within 24 hours (really).

Course
Thursdays
September 6–December 13, 2018
7:35–9:45 PM
417 SLC


This site contains the syllabus, schedule, and assignments for MPA 630: Data Science and Statistics for Public Management, held during Fall 2018 at Brigham Young University.
By the end of this course, you will (1) be data literate and (2) be able to answer your own questions with statistical and data scientific tools.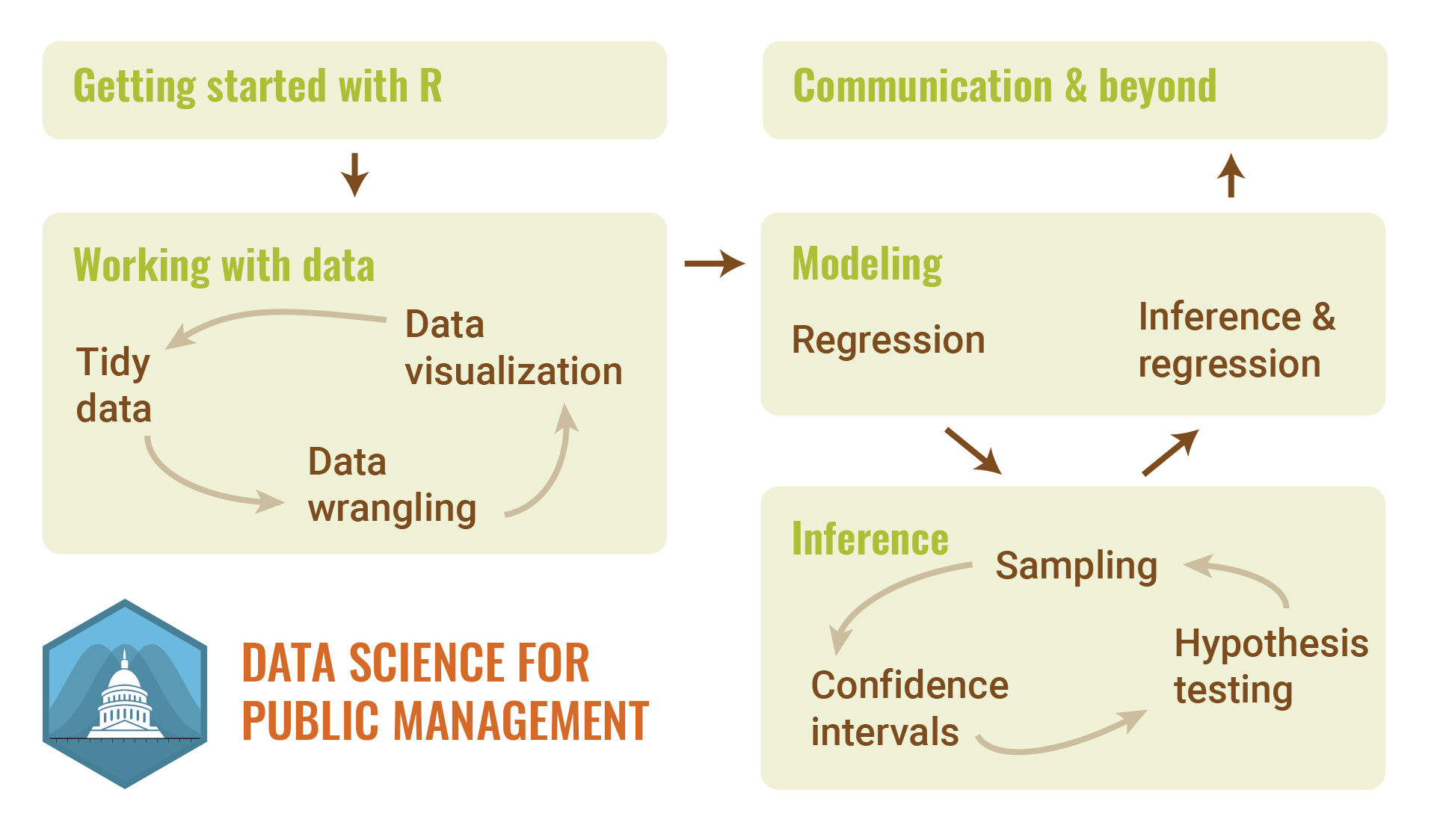 The data science flowchart, adapted from ModernDive and R for Data Science